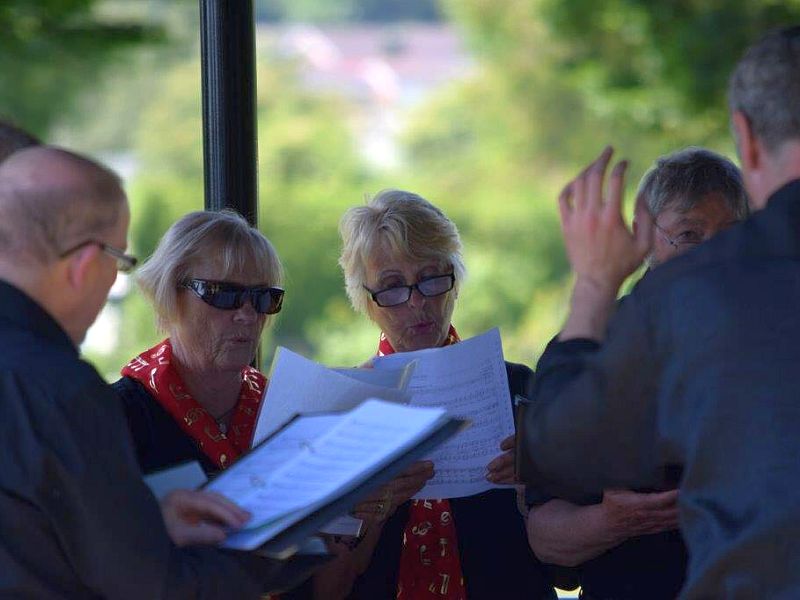 Singing is good for you and the 50 members of our friendly, mixed choir can vouch for that! We meet every Wednesday evening from 7.30 – 9pm in our exciting new rehearsal venue, Pershore Abbey.
Guided by our talented Musical Director, Mr David Barclay, we sing a variety of music at a range of events, from weddings to funerals, charity concerts to the Pershore Plum Fayre.. This year we got very wet singing on a float at Pershore Carnival and very warm, singing in the bandstand in the Abbey park!
Always open to new members, our only requirement is enthusiasm. You don't need to read music, you'll learn as you progress, and we don't hold auditions.
We consider ourselves to be a community choir and, as part of the community, we invite you to join us.
Choir Welcome Pack

Why Not Join Us
If you would like to join the choir please send us an email via the contact form below.