Pershore Town Choir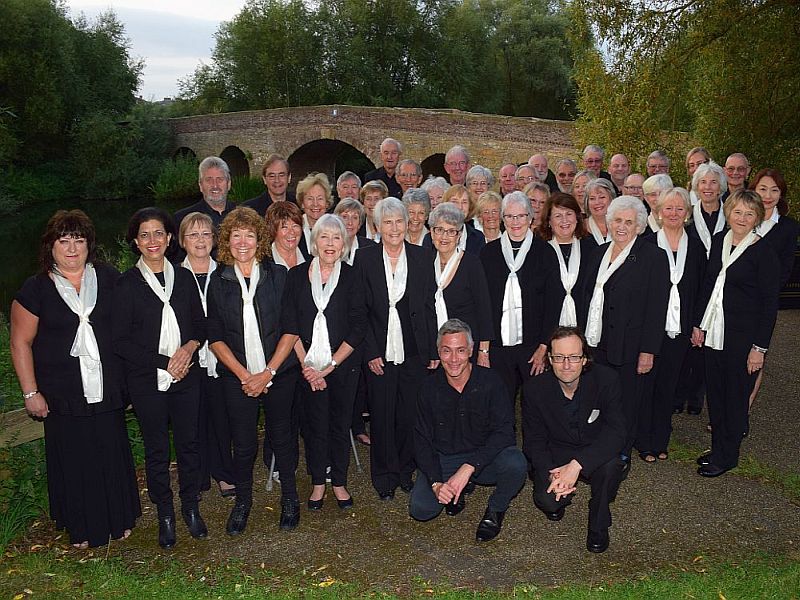 Pershore Town Choir are a mixed voice choir of approximately 65 singers based in Pershore, Worcestershire with members drawn largely from the town and surrounding areas.
The choir, formed in 2007 by the current Musical Director, David Barclay, has more than doubled in number over the past decade and under David's skilful leadership, is developing a wide-ranging repertoire which includes choral music, unaccompanied songs from the 16th century, secular and sacred works and more contemporary music including pieces by Adele.
We are happy to learn requested pieces for weddings, provided we have sufficient notice, but also have a separate repertoire for weddings and funerals.

Fun, Friendly, Welcoming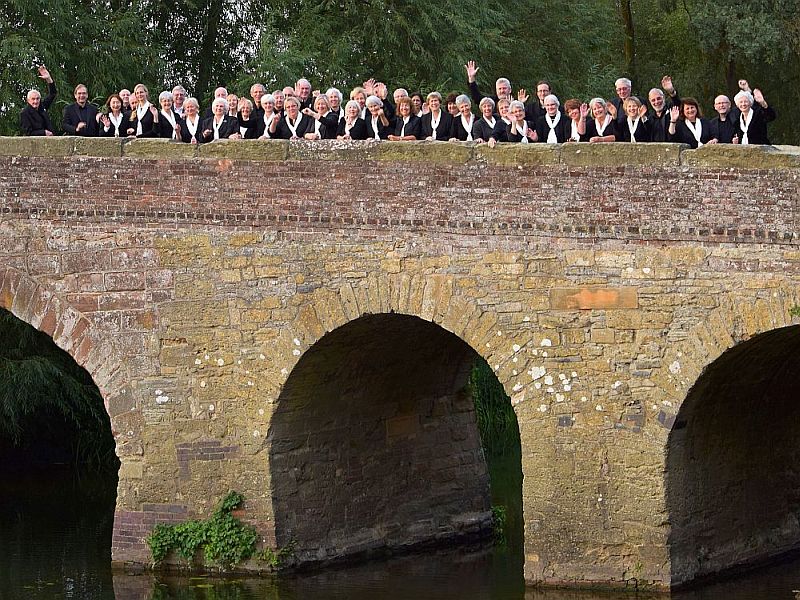 Our aim is to have fun singing, in a friendly and welcoming environment, whilst at the same time, contributing to the music and cultural life of the area.
In 2017 we celebrated our 10th Anniversary and it proved to be a very busy year for us. We went on tour to Bad Neustadt, Pershore's twin town, and hosted a visiting choir from the USA, taking part in a joint concert with them in Pershore Abbey. We got soaked singing on a float for Pershore Carnival, and got very hot singing in Pershore Bandstand!
More recently we sang in Pershore Abbey with the Amman Valley Male Voice Choir and are currently rehearsing for a number of private events and our upcoming concerts.

Musical Director
David Barclay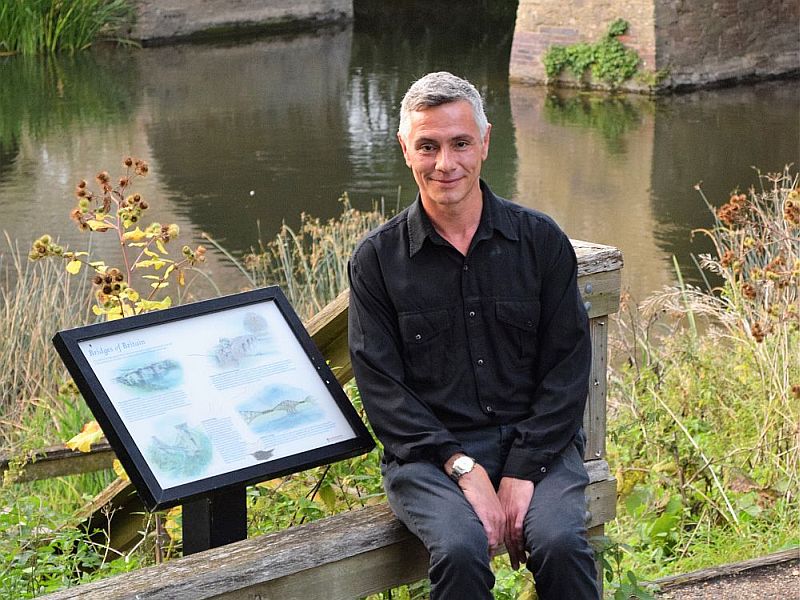 David Barclay was born in Nottingham in 1971 and sang as a Treble in the Parish Church Choir. He went on to study at the Guildhall School of Music and Drama, London, under the Scottish Tenor William McAlpine. David's first appointment was in Liverpool as a Lay Clerk at the Metropolitan Cathedral of Christ the King where he began teaching singing at St Edward's College. Later as Director of the Metropolitan Cathedral Cantata Choir he conducted many acclaimed concerts, including several with the Cathedral Orchestra. He retains his close links with the Cathedral often returning as guest conductor or tenor soloist.
Early in 2005 he was appointed Director of Music at Pershore Abbey in Worcestershire and during his two year tenure at the Abbey he established a Junior Choir. Later the same year he was appointed Musical Director of Kidderminster Male Choir followed by Pershore Town Choir in January 2007. His most recent appointment is that of Principal Cantoris Tenor Lay Clerk at Worcester Cathedral which commenced in September 2008. He also teaches singing at Chipping Campden School in Gloucestershire and continues to enjoy a varied career singing, directing, composing and arranging.
As a professional Lyric Tenor, he sings an eclectic repertoire from French Melodié, German Leider, Opera and Oratorio to Neopolitan Song, English and German Operetta, Songs from the Shows and Popular Classics. His engagements include Handel's Messiah, Bach's Magnificat and St Johannes Passion (Evangelist), Mozart's Requiem, Schumann's epic song-cycle Dichterliebe and a recital of French Melodie by Reynaldo Hahn.

Accompanist
Ashley Wagner
Ashley Wagner is entering his final year at the Royal Birmingham Conservatoire, where he studies organ performance on a scholarship with Henry Fairs and Daniel Moult, choral conducting with Daniel Galbreath, improvisation with Alex Mason and continuo with Martin Perkins. He has worked with a variety of Conservatoire ensembles including under conductors such as Jeffrey Skidmore (Ex Cathedra) and Michael Seal (CBSO). Prior to coming to Birmingham Ashley was a prize-winning music student at Dame Alice Owen's School; he studied organ with Terence Atkins and Robin Walker and conducting with Robert Pepper. Ashley also holds a diploma in trombone performance.
He combines his studies with the Organ Scholarship at Worcester Cathedral, where he regularly accompanies the cathedral choirs and assists with chorister training. He is also the accompanist to Pershore town choir. Previous positions have included Birmingham Cathedral, St Sepulchre-without-Newgate ('the musicians' church) and St John the Baptist, Chipping Barnet. Ashley has won prizes and awards through the Essex Organ Competition, Northern Ireland International Organ Competition and the Royal College of Organists (for which he holds the Associateship diploma).
As a soloist, recitalist and as part of ensemble Ashley has performed at venues including the Royal Albert Hall, Birmingham Symphony Hall, Barbican, Cadogan Hall, Amsterdam Orgelpaark, Elgar Concert Hall, Liverpool, St Edmundsbury, Worcester and Birmingham Cathedrals, Exeter College, Oxford University and several major London churches.

Committee Members
2017/18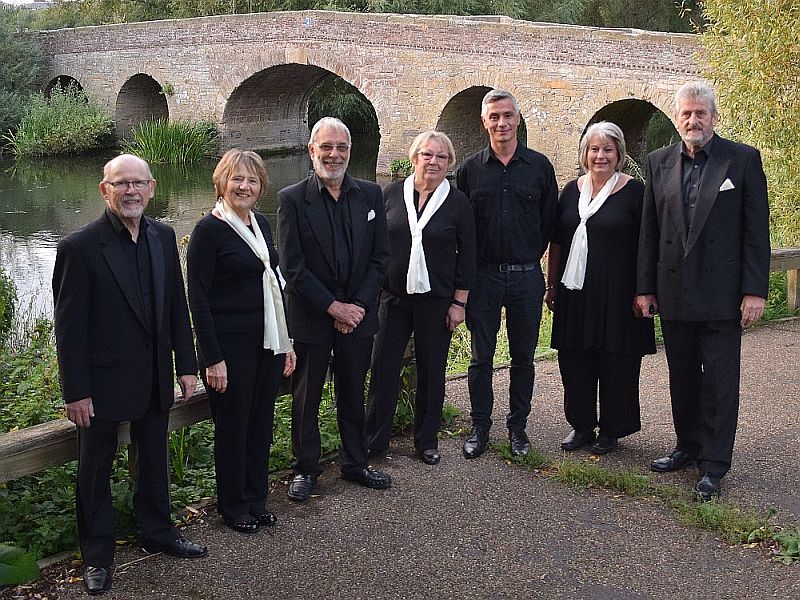 In 2017/18 the committee members are: David Barclay Musical Director; Caroline Hirons Chairman and Fundraising Secretary; Tony Rowley Vice-Chairman; Linda Hamlin Secretary; Charles Hamlin Treasurer; Anthony Tovey Membership Secretary; and Elaine Powell Events Secretary.
If you're looking for a choir to sing for you Pershore Town choir is available to sing at weddings, concerts, private functions such as birthday and anniversary celebrations, church services, or other events. We offer a range of music, competitive fees, and a full or reduced choir.
Singing is good for you and guided by our talented Musical Director, Mr David Barclay, we sing a variety of music at a range of events. We're always open to new members, our only requirement is enthusiasm. You don't need to read music, you'll learn as you progress, and we don't hold auditions.
We consider ourselves to be a community choir and, as part of the community, we invite you to join us.